Tag Archives:
instruments
To begin with…
A full history and clinical examination, including bitewing radiography, should be carried out. Continue reading →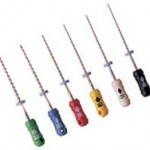 The following are some brief explanations regarding the instruments used during root canal treatment.
Basic examination kit that is used for examination and diagnosis consists of
(1)Mouth mirror – to provide visualization and facilitate examination.
(2)Periodontal probe –
(3) Sharp explorer – to locate the root canal orifice.
(4)Tweezers/ Cotton forceps Continue reading →