Introduction
An "anesthetic complication" may be defined as any deviation from the normally expected pattern during or after the securing of regional analgesia.
Can be divided into 2 groups:
Those attributed to solutions used e.g. toxicity, idiosyncrasy, allergy, anaphylactoid reactions, infection caused by contaminated solutions, local irritation or tissue reaction
Those attributed to insertion of needle e.g. syncope, muscle trismus, pain or hyperalgesia, edema, infections, broken needles, hematoma, sloughing etc.
LOCAL COMPLICATIONS:
Needle breakage
Persistent anesthesia or paraesthesia
Facial nerve paralysis
Trismus
Soft tissue injury
Hematoma
Pain on injection
Burning on injection
Infection and edema
Sloughing of the tissue
Post anesthetic intraoral lesions
SYSTEMIC COMPLICATIONS:
Toxicity
Idiosyncracy
Allergy
Anaphylactoid reaction
Syncope
NEEDLE BREAKAGE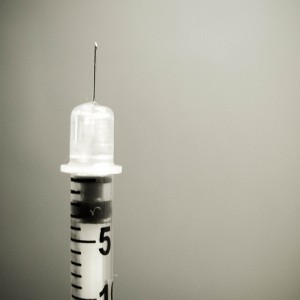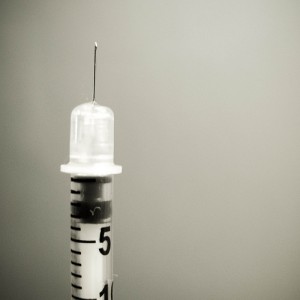 Become rare because of the use of disposable needles
Causes:
Bending of the needle.
Multiple usage( to be used for not more than 3-4 penetrations )
Change in path of insertion or forcing the needle against resistance
Sudden unexpected movement by the patient (esp. if movement is opp. to that of needle)
Smaller gauge
Defective manufacturing (extremely rare)
Prevention:
Use correct gauge – 25 gauge
Long needles – prevent penetration till hub
Not to redirect when in tissue
Management:
Instruct patient not to move and do not remove your hand. Try to keep the patients mouth open. If required place bite block
If fragment is visible, remove it with a hemostat
If fragment lost, inform the patient and allay fears and apprehension
Radiograph advised, if superficial it can be removed, but if located deep within the tissues, refer to a specialist
PERSISTENT ANESTHESIA OR PARAESTHESIA
Causes:
Trauma to the nerve
Injection of LA contaminated with alcohol or sterilizing solution
Hemorrhage in and around the nerve sheath
Problems:
Persistent anesthesia – usually rare
Biting / thermal / chemical insult – without patient awareness
When lingual nerve is involved – taste impaired
Prevention:
Proper care & handling of dental cartridge
Adherence to injection protocol
Management:
Reassurance
Resolution begins in 8 weeks and takes about a year.
Periodic recall & check up of patients every 2 months
Persistent even after 1 year – consult neurosurgeon
FACIAL NERVE PARALYSIS
Cause:
LA solution into parotid gland – usually while giving INAB, Akinosi technique
Paralysis of its terminal branches during the infraorbital block or during canine infiltration
Problems:
Ipsilateral loss of motor control not more than several hours till the effect of anesthetic persists
Drooping of lip, inability to close eye lid
Prevention:
Needle tip to contact bone, redirection of needle to be done only after withdrawal
Avoid over insertion in Akinosi technique
TRISMUS
Trismus derived from the Greek word trismos, It is def. as the prolonged tetanic spasm of the jaw muscles by which the normal opening of the jaw is restricted.
Causes:
Trauma – to muscle / blood vessel
Irritating solution
LA solution is known to have slight myotoxicity
Hemorrhage
Infection
Multiple needle punctures
Excessive volume – distension of tissues
Problems:
In acute cases may lead to pain and decreased mobility
In Chronic cases trismus is due to organization of hematoma, fibrosis and scar contracture
Prevention:
Use of sharp, sterile, disposable needle
Aseptic technique
Practice atraumatic methods
Avoid repeated injections
Use minimum volume
Control infection
Management:
Heat therapy
Warm saline rinses, moist hot packs
Analgesics
NSAIDs, Codeine (30-60mg), muscle relaxants
Initial physiotherapy
Opening and closing the mouth and lateral excursions for 5 minutes, every 3-4 hr
Post pone treatment unless urgent
Antibiotic regime given if the pain and discomfort persists beyond 48 hrs as in such cases infection is suspected.
SOFT-TISSUE INJURY
Causes:
Soft tissue anesthesia lasts longer than pulpal anesthesia and this may lead to injury to the patient in the absence of sensory perception
Problems:
Trauma to anesthetized areas leading to swelling and significant pain
Prevention :
LA of appropriate duration to be selected.
 Cotton rolls secured with floss and warn the patient against eating, drinking hot fluids,
Management:
Analgesics, antibiotics, warm saline, petroleum jelly 
HEMATOMA
Causes:
Arterial & venous puncture – common in PSA & IANB
Patients with bleeding disorders
Problems:
Bruise – may / may not be visible extra-orally
Complications – pain & trismus
Swelling & discoloration which usually subsides within 7- 14 days
Prevention:
Knowledge of normal anatomy – proper technique
Modify techinque according to anatomy, e.g. shorter needle – PSA
Minimize the number of penetration
Management:
Immediate – apply firm pressure, for not less than 2 min.
INAB– medial aspect of ramus
Infra orbital, Mental, Incisive block – directly over foramen
PSA – pressure on soft tissue with finger as posteriorly as tolerated  by patient .. medial superior direction
Patient to be reviewed after 24 hours, advice analgesics, cold application upto 4-6 hours, warm- pack application next day
PAIN ON INJECTION
Causes:
Careless technique
Dull needle/ needle with barbs
Rapid deposition
Problems:
Increases anxiety, may lead to sudden unexpected movement
Prevention:
Use topical anesthetics
Adhere to proper techniques
Use sharp needles
Inject slowly and use sterile agents and at room temperature
BURNING ON INJECTION
Causes:
             pH of the solution
Rapid injection
Contamination of LA cartridges
Problems:
pHÂ  normalizes upon LA action and therefore no residual effect
Contaminated solution may lead to other complications like trismus, edema, paraesthesia
Prevention:
Slow injection – 1ml / minute
Cartridge stored at room temperature